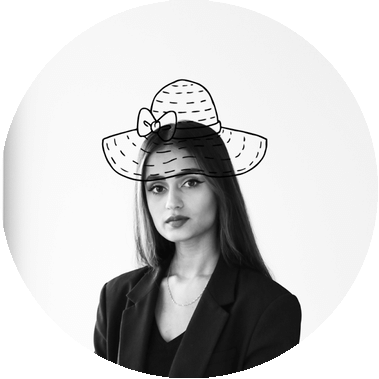 I wear a lot of hats.
My name is Mrinal Dhase, (pronounced mrih-naal dha-say), and I'm so excited at the prospect of working together. I am a multidisciplinary creative with a degree from OCAD University in Graphic Design, but I love experimenting in all areas of visual and audio media.
When I say I've worn many hats in previous projects, those include that of a photographer, set designer, art director, prop stylist, project manager, creative strategist, music composer, visual artist, and of course, of the graphic designer. While I add more to my website, just reach out if there's anything you'd like to see in those categories! I'm what they'd call a jack of all trades, who is always looking to learn, grow, and master my crafts. Aside from the world of visual creative, I am in love with music, fashion & literature, so I adore any project where those intersect.
Send me a message if you'd like to work together!